I wasn't tagged by anyone, but I love this tag and I did it last year (at least I think I did) so I feel like I have to do it again this year. How are we halfway through 2016 already?? Yikes.
The tag was created by Chami @ ReadLikeWildFire and Ely @ Ely Jayne. It's where we look back at (and freak out over) the books we've read during the past six months.
Best Book You've Read So Far In 2016
Possibly Daughter of Smoke and Bone by Laini Taylor, which I read in early February. I really love that book a lot, the writing is just stunning and so is the world-building. I have to say though that The Raven Boys by Maggie Stiefvater might be a close runner-up, as well as Ready Player One by Ernest Cline.
Best Sequel You've Read So Far In 2016
I've only read one sequel so far this year, so the award must go to Days of Blood and Starlight by Laini Taylor. I loved it though, I gave it 4.5 stars.
New Release You Haven't Read Yet, But Want To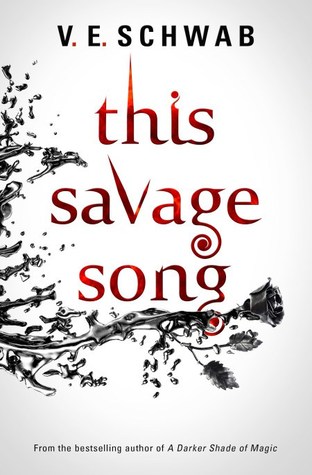 This Savage Song by V.E. Schwab is high on my tbr. So is Fellside by M.R. Carey. I've purchased both and they're sitting on my shelf waiting for me to pick them up. I might actually be more excited about Fellside at the moment (I really loved The Girl With All the Gifts and Fellside seems to be about ghosts!), but we'll see which one I end up liking more.