*crawls out of the woodwork*  Uh, hi! I'm alive, I swear, I've just been too distracted by other things to blog recently. I started volunteering for AO3 (Archive of our own) so I've been busy with that almost every time I've been on my computer. I've slowly been getting back into Instagram, so I'll try to get back into blogging as well. 
No promises though! 
But I'll 100% get better at at least reading and commenting on what you guys post even if I don't post much myself:D I've missed talking to you all. 
This tag is a tradition, so I had to come back to do it. Then I have some reviews due as well. 
This tag was created by Chami @ ReadLikeWildFire and Ely @ Ely Jayne. It's where we look back at (and freak out over) the books we've read during the past six months.
the best books you've read so far in 2016
I read book 2-4 in The Raven Cycle this year, and I'm counting them as one since it's a series. I liked the first three a tiny bit more than the last, but all in all it's a glowing 5 star for the series. I'm also giving a shout-out to Bird Box. What a pageturner. Wow.
the best sequel you've read so far
Not to be a broken record or anything, but The Dream Thieves. 
a new release you haven't read yet
Release. I love Patrick Ness so much and I've gotten a hold of a hardback copy of this, but I haven't gotten around to reading it yet. If you have, tell me how you liked it! 
most anticipated release for late-2017
The Gone series by Michael Grant is sort of a guilty pleasure for me. The series has a lot of faults that makes me not rate them the highest, but man, they're addictive, action-packed, and major pageturners. I love them, I do. So when I saw he's adding more books to the 6 book series (the first one being Monster)… well… I'll have to read them, even if I don't think they're necessary. 
biggest disappointment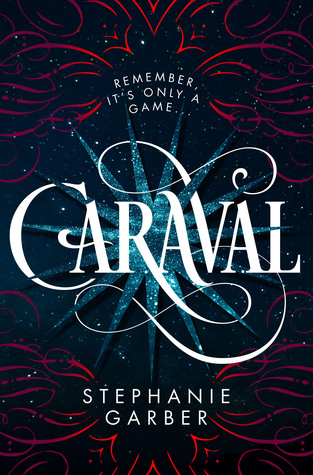 Oh, definitely Caraval. I won't even say anything else, just direct you to my review… 
biggest surprise
More Happy Than Not. I had little doubts that it would be good, because everyone's been raving about it for a long time, but I had no idea it was sci-fi (light sci-fi, but still definitely sci-fi)! What a pleasant surprise, I thought I was going to get a normal YA contemporary but nope! Sci-fi! 
favorite new author (debut or new to you)
I'm picking a Norwegian author this time: Helga Flatland. Only new to me. I'm really enjoying crying my way through her Bli hvis du kan trilogy. 
newest fictional crush
Not really anyone. 
newest favorite characters
I don't think I've met a new all-time favorite yet this year (I read the first Raven Cycle book last year, otherwise they would've been the answer to this). I've read a lot of books with characters I've enjoyed and liked, but I haven't found any characters that are going to stick with me long-term. Fingers crossed though! 
book that made you cry
Goodbye Days. Sweet baby jesus. Also More Happy Than Not. 
a book that made you happy
The Upside of Unrequited. It was all kinds of adorable, and funny to boot. 
favorite book to movie adaptation you've watched this year
I can't actually think of any, but I bet I've seen some. I might come back to this if I can think of any. 
favorite review you've written this year
I've been bad at blogging for most of this year, blah. But I really love both writing and reading reviews of books I hate, so I'll have to say my rant review of Caraval. Sorry, not sorry. 
most beautiful book you've bought or received this year
The 20th anniversary edition of Harry Potter and the Philosopher's Stone. You've all seen these by now, but they're just gorgeous. I got the hardback Ravenclaw version, but I still might get the other ones too, just because… If you haven't seen them before, this picture of just the front doesn't do it any justice. I posted this picture of them on my work's instagram.
what books do you need to read by the end of the year?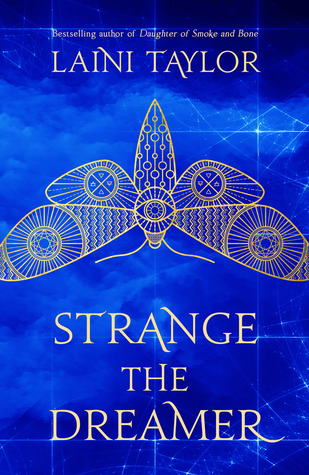 I'm a spontaneous reader, so while I do have a lot of books I'd like to read, I can never stick to a set tbr. I would like to get to Strange the Dreamer by Laini Taylor, at the very least. And I really want to finish Night Film by Marisha Pessl that I barely got around to starting a couple months ago but then had to put away to read something else. 
---
So that's it for this book tag! I'm not tagging anyone in particular because I don't know who's done this yet. If you want to, consider yourself tagged! 
What are your favorite and least favorite books so far this year? 
Follow me on Twitter | Goodreads | Bloglovin' | Instagram |