Hey guys! It's been a month since I did one of these so I thought I'd update you on what I'm reading. 
WWW Wednesday is a weekly meme hosted by Samantha @ Taking On a World of Words where you answer the following questions: 
What are you currently reading?
What did you recently finish reading?
What do you think you'll read next?
My main read right now is my ARC copy of Goodbye Days by Jeff Zentner. I'm a little over halfway through and I'll just leave you with this gif, it accurately portrays my feelings on this book: 
PAIN.
I most recently finished Norse Mythology by Neil Gaiman. I liked it, but it's probably best suited for people who want to learn about Norse mythology and who didn't grow up with these stories. Neil Gaiman hasn't added anything new to the myths (which is fine!), he just retells them, so it'll work perfectly for those who want easy access to the stories. They're a lot of fun, I'd definitely recommend it. In short: Thor is kind of an idiot and Loki is a slippery SOB.
AND THEN I FINISHED THE RAVEN CYCLE. [insert another crying
gif] I have a lot of feelings. A lot. The Raven King isn't quite as good as the previous three, but come on, who cares. All in all this series gets a 5/5 from me. I want more. Now.

---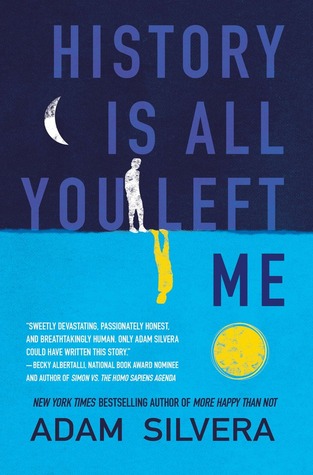 I don't know yet. I think I might go on to History is All You Left Me by Adam Silvera, because I'm sure after I finish Goodbye Days I'll want to cry some more… Other than that I'm planning on finishing that Norwegian zombie trilogy (I morgen er alt mørkt #3) I've written about in wrap-ups before. 
---
Have you read any of these? What are you currently reading? 
Follow me on Twitter | Goodreads | Bloglovin' | Instagram |