I wasn't tagged by anyone, but I love this tag and I did it last year (at least I think I did) so I feel like I have to do it again this year. How are we halfway through 2016 already?? Yikes.
The tag was created by Chami @ ReadLikeWildFire and Ely @ Ely Jayne. It's where we look back at (and freak out over) the books we've read during the past six months.
Best Book You've Read So Far In 2016
Possibly Daughter of Smoke and Bone by Laini Taylor, which I read in early February. I really love that book a lot, the writing is just stunning and so is the world-building. I have to say though that The Raven Boys by Maggie Stiefvater might be a close runner-up, as well as Ready Player One by Ernest Cline.
Best Sequel You've Read So Far In 2016
I've only read one sequel so far this year, so the award must go to Days of Blood and Starlight by Laini Taylor. I loved it though, I gave it 4.5 stars.
New Release You Haven't Read Yet, But Want To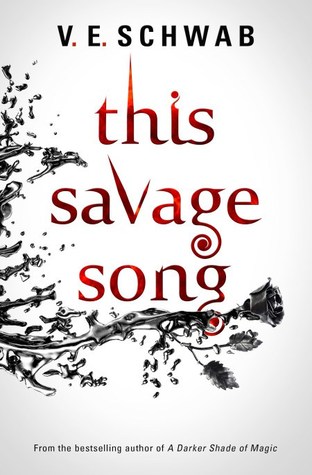 This Savage Song by V.E. Schwab is high on my tbr. So is Fellside by M.R. Carey. I've purchased both and they're sitting on my shelf waiting for me to pick them up. I might actually be more excited about Fellside at the moment (I really loved The Girl With All the Gifts and Fellside seems to be about ghosts!), but we'll see which one I end up liking more.
Most Anticipated Release for the Second Half of the Year
Harry Potter and the Cursed Child. I'm running to the bookstore on the day it's released #nostalgia Well, the day after, because stores are closed on Sundays here ;_; NO POST BOOKS ON SUNDAYS. RIP.
Biggest Disappointment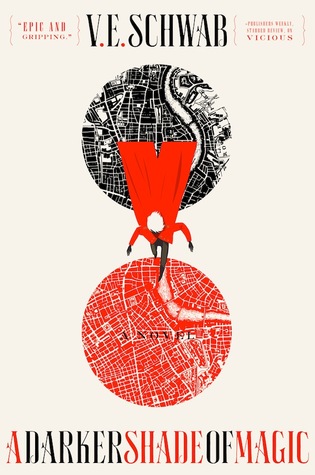 A Darker Shade of Magic, hands down. I was so excited for this. SO EXCITED. The hype is real. But then I read it, and I honestly really despised it, mostly because it didn't click with me and I found it boring. I know I'm in the minuscule minority here, don't kill me.
Biggest Surprise
Carry On by Rainbow Rowell. I thought I'd dislike this, but I ended up really enjoying it. I disliked Fangirl, and I thought this would just end up as a bad Drarry parody, but aside from the fact that Simon and Baz are clearly inspired by Harry and Draco, Carry On is its own thing. Mostly. There were a few things in the beginning that struck me as too similar, but as the story went on it started standing on its own two legs. And Simon and Baz are precious cinnamon rolls. Bless.
Favourite New Author (Debut or New To You)
Laini Taylor. Just new to me, obviously. I'm also loving the writing style of Maggie Stiefvater, Ernest Cline, and Matthew Quick, but I've only read one book by each of them.
Newest Fictional Crush
I'm not sure if I'd call them crushes, but read the answer below.
Newest Favourite Character
Adam and Gansey from The Raven Boys. Sorry to be wholly unoriginal, but they really captured my attention more than I expected. I really didn't expect such well written characters at all. I think I need to read more of the books to be able to choose between them. I'm leaning towards Gansey just a little bit because he's a weirdo and something is up with him and his old-timey shit.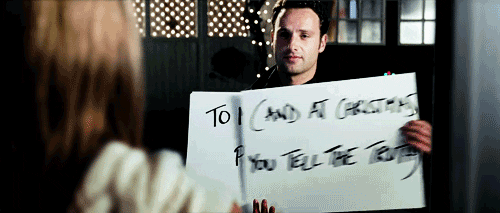 Book That Made You Cry
I don't really cry while reading, but Illuminae almost got me at one point, funnily enough.
Book That Made You Happy
I'm going to have to say Carry On again, because of that self-indulgent, sappy, and domestic epilogue in the style of every fanfic epilogue ever. It's just what I wanted and needed.
Favorite Book to Film Adaptation
I can't think of that many, but I'm probably forgetting some. I really enjoyed both Room and Me Before You though. Room was emotional and hard-hitting, and Me Before You was mostly hilarious, ironically enough. I laughed so hard several times.
Favorite Post You Have Done This Year
This is hard because I've been terrible at blogging this year. I thought my Throne of Glass: Expectations VS Reality was quite fun.
Most Beautiful Book You've Bought This Year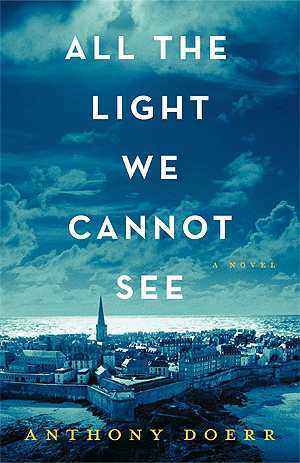 I assume we're talking about covers here? And aesthetics overall? First place goes to Illuminae. The cover might not be that stunning, but if you've ever seen inside this book you know it's absolutely gorgeous. It's a work of art. Then there's All the Light We Cannot See, which has one of my all-time favorite covers. It looks so good.
What Book Do You Need to Read by the End of the Year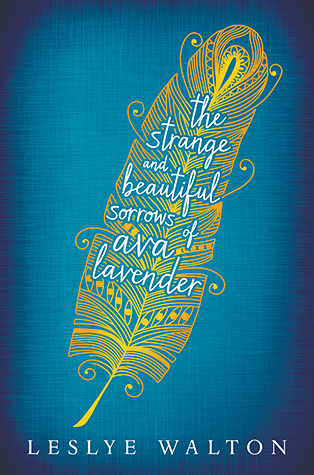 I really want to read the rest of The Raven Cycle (but whether I'll actually do that is doubtful, but you never know), and The Strange and Beautiful Sorrows of Ava Lavender. It's been on my tbr for ages.
I tag: 
Everyone who hasn't done this yet this year! Go go go!
Now tell me, what's the best book you've read this year? What's the worst? What book came as the biggest surprise? 
Follow me on Twitter | Goodreads | Bloglovin' | Instagram |