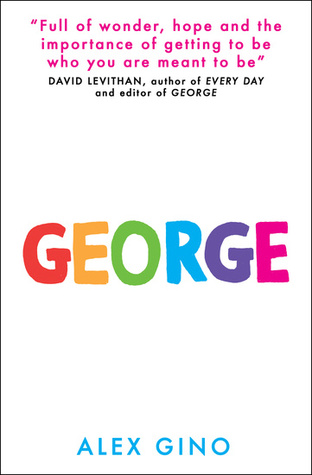 Title: George
Author: Alex Gino
First published in August 2015
Tags: Middle Grade, Contemporary, LGBTQIA (T)
Source: Storytel (audiobook app)
Rating:
"When people look at George, they think they see a boy. But she knows she's not a boy. She knows she's a girl.

George thinks she'll have to keep this a secret forever. Then her (4th grade) teacher announces their class play is going to be "Charlotte's Web." George really, really, REALLY wants to play Charlotte. But the teacher says she can't even try out for the part …because she's a boy.

With the help of her best friend, Kelly, George comes up with a plan. Not just so she can be Charlotte – but so everyone can know who she is, once and for all."

---
"Mom, what if I'm a girl?"
A mini-review for a mini-book. It's short and sweet and definitely worth picking up because oh my god, this book is so lovely. I adored it to pieces. I listened to it on audio, and it was such a pleasant experience.