Hey guys! How are you all today? 
WWW Wednesday is a weekly meme hosted by Samantha @ Taking On a World of Words where you answer the following questions: 
What are you currently reading?
What did you recently finish reading?
What do you think you'll read next?
I'm still listening to Lars Kepler's The Nightmare on audio, I'm about halfway now. I'm only listening to it in the mornings while I get ready for work so that's why it's taking me some time but I'm enjoying it. 
Then I did the Try a Chapter tag and decided to read More Happy Than Not. It's been lying around on my kindle for ages so it was about time. I'm loving it so much, I had no idea it was (light) sci-fi! Also wow, it's so tragic. I'm literally only about 10 minutes away from finishing it, and I'll do it as soon as I've posted this.  
Bird Box is the last book I finished and YES. I loved it, I devoured it whole. This is the book for you if you're into post-apocalyptic scenarios where a group of survivors huddle together and try to get by, ala The Walking Dead just without zombies. It's also a book for you if you like being creeped the hell out. And because it's not YA there's no boy drama or love triangles to steal the attention. Read it.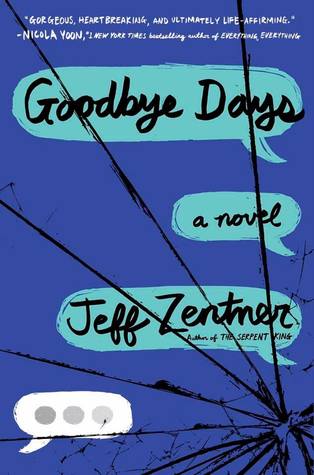 I haven't quite decided yet, I'm a major mood reader, but it might be time for Blue Lily, Lily Blue (The Raven Cycle #3).  My body is ready to continue this series. I have some ARCs I need to get to as well though, like Goodbye Days by Jeff Zentner. 
---
Have you read any of these? What are you currently reading? 
Follow me on Twitter | Goodreads | Bloglovin' | Instagram |