Did you read my last post about the most disappointing books of 2016? Here's the counterpart; my favorites! I've already talked about these plenty of times on my blog, but hey, some of you might be new here. 
Without further ado… 
Daughter of Smoke and Bone by Laini Taylor. This book is stunning. It's beautiful. The writing and the world-building blew my mind. I know some people have found it confusing but I thought it was wonderfully complex in just the right way. I've also read the second book and loved that one a lot as well. I haven't gotten around to the last one yet.

.
.
.
.
.
Ready Player One by Ernest Cline. I'd heard so many good things about this and it didn't disappoint at all. Sure, some of the 80s references went over my head, but that didn't matter. Everything about this is great. If you love video games you should definitely check this out.
.

.
.
Dangerous Girls by Abigail Haas. Now this is the kind of YA crime thriller I want in my life. I loved it so much. It's about a group of teenagers vacationing on Aruba, having a lot of fun, until Elise is found brutally murdered. Her best friend Anna is soon accused of having done it, but has she? UGH. It's so good. Read it. I can't wait to read Dangerous Boys by the same author. 
.
.
.
Forgive Me, Leonard Peacock by Matthew Quick. This book isn't for the faint-hearted as it's so incredibly depressing. It's about a teenage boy who suffers from depression and he's planning on killing this other teenage boy and then himself. Leonard Peacock is one of the loneliest characters I've read, with one of the worst mothers, and you just can't stop reading so you can find out if he goes through with it or not.
 .
.
..
Beauty Queens by Libba Bray. This book is amazing satire about a group of teen pageant queens who get stranded on an island, Lost-style. It challenges the beauty industry, sexism, racism, gender sterotypes, and so much more, and it does it all in an hilarious and spot-on way. It's serious and ridiculously funny at the same time. 
.
.
.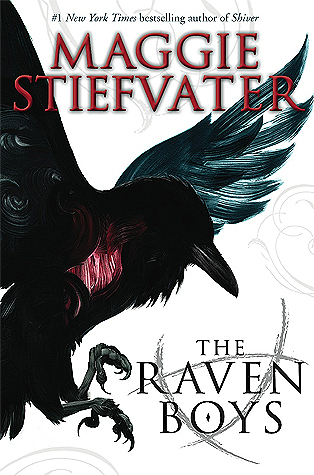 The Raven Boys by Maggie Stiefvater. This is probably my very favorite book this year. It caught me completely off guard, I didn't think it would be this good, much because of the cheesy synopsis as well as the cheesy cover. BOY, was I wrong. Just like Daughter of Smoke and Bone, the writing is stunning. The characters are stunning (!!!). Everything is stunning. I want to tattoo this book on my eyeballs so I can read it forever. 
Can you believe I still haven't continued the series? I need to get on that. Maybe someone wants to do a buddy read with me???
---
What's the best book you read this year?
Have you made a post like this? Hit me up with a link because I'd love to read it. 
Follow me on Twitter | Goodreads | Bloglovin' | Instagram | 
Watercolor background designed by Freepik