It's Thursday and time for another Book Traveling Thursday. This weekly meme was created by Cátia @ The Girl Who Read Too Much and Danielle @ Danielle's Book Blog. Visit their Goodreads group to learn more about Book Traveling Thursday 🙂
The rules are to share covers related to the weekly theme where you include the original cover, the cover from your country, your favorite, and your least favorite. I've decided to go for a top 3 and bottom 3 arrangement, because that's more fun and I get to showcase more covers. 
---
This week's theme is "Book with an Eye Candy Cover. Choose a book that you read/bought because of the cover." I have picked up a lot of books for the cover, but I'm going with Me and Earl and the Dying Girl for this one because this cover is so fantastic. And so is the title. I had read the synopsis and some reviews beforehand, but it's the cover that drew me towards it the most. Sadly, the book didn't impress me much. 
ORIGINAL COVER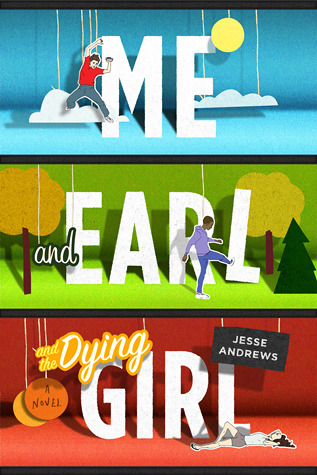 It's just fantastic. I love it so much. 
COVER(S) FROM NORWAY
Just the regular movie tie-in cover. It's not the worst I've ever seen. Too bad Norwegian doesn't allow the title to rhyme, but I'm glad they kept the original title regardless. 
TOP 3 COVERS
The original, of course, plus the newer edition that I also really like. I like how simple it is. The German one is really cool and has a throwback to the original. For once I like a German cover, lmao. 
And a bonus, because I really liked this Serbian one too:
How cute is this? 
BOTTOM 3 COVERS
Ugh, ugh, and ugh. The Dutch cover is just bad and the font is terrible and hard to read. I have no idea what's going on with that dude in the corner of the Finnish one and while the French is funny and I see where they were going with it it doesn't work for me. The font is good though. I feel like the font really makes or breaks a cover when it comes to looking professional. Because of this, the Dutch one actually looks far more amateur than the French. At least the French thought about it and didn't just find a random stock photo.
---
Which cover's your favorite? What book did you buy/read for the cover?
Follow me on Twitter | Goodreads | Bloglovin' | Instagram | 
Globe vector by Freepik
Book vector by Freepik