This weekly meme was was created by The Broke and the Bookish. This today's theme is a "Top Ten Books We Enjoyed That Have Under 2000 Ratings On Goodreads". A lot of them will probably end up being children's books and/or Norwegian. 
This list list is in the order of most to least Goodreads ratings. 
---

Ratings as of July 5th 2016: 1,593

This is a short-story in the Vicious universe that you can find online and read in a couple of minutes. Loved it. 
---

Another little short-story, this time by Patrick Ness. This hit me right in the emotions. I really recommend reading this if you've already read The Ask and the Answer.

---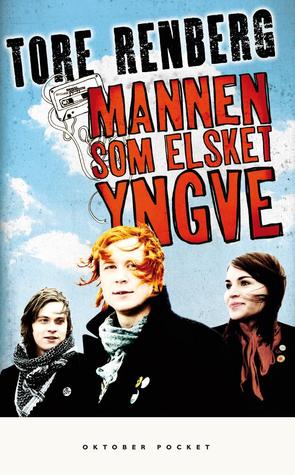 Ratings as of July 5th 2016: 1,438

As I've mentioned before on this blog I don't think an English translation of this book exists, but if you read any of the languages it has been translated into (it's originally Norwegian) then I really recommend you try it. It's set in the 80s and centers around this teenager Jarle and his garage band. Jarle has a girlfriend and everything is fine and dandy, until Jarle finds himself infatuated with the new and strange guy in class. It's a wonderful book, I need to re-read it sometime. 
---

Ratings as of July 5th 2016: 1,418

A childhood favorite of mine. Tove Jansson was a genius. This book is beautiful in every way.
---

Ratings as of July 5th 2016: 864

I read this in class back in uni. It's the powerful story of Mary Prince's life as a slave and her eventual escape. This is the first account of the life of a black woman published in the UK.  A gruesome read, but an important piece of history. 
---
[review]

Ratings as of July 5th 2016: 863

If you read Saga you might recognize the author's name because it's the same guy. Unlike Saga, The Private Eye is completed and can be read in one sitting the way I did. It's a dystopian future in which "the cloud" has burst and all information about everyone has become accessible. Everyone lives in fear, everyone has an alias and no one dares to show their face. It's really interesting. 
---

Ratings as of July 5th 2016: 855

Another childhood favorite of mine, I read it several times and I still remember several scenes vividly. This is about Sofia, who loses her legs and her sister after stepping on a landmine. I want to read it again now as an adult but I'm scared I'd end up viewing it completely differently. We'll see. 
---
[review]
Ratings as of July 5th 2016: 438
I had some issues with this one, mainly the length (too short) and the plot structure, but overall it's a cute little book that I enjoyed reading. I really enjoyed one of the characters in particular, he had a lot of the qualities that tend to make me fall for a character. 
---
[review]

Ratings as of July 5th 2016: 196

This is a relatively short psychological YA thriller about a boy who wakes up tied up in a basement. He's interrogated by Derek, the brother of the 12-year-old (I think he was 12) boy he shot and killed a while before. Derek wants to know why his brother had to die. This book was alright, the premise is interesting but it lacked a little something to keep me hooked. I really enjoyed the ending though. Some people found it predictable but my thoughts hadn't actually strayed in that direction yet so I was pleasantly surprised.
---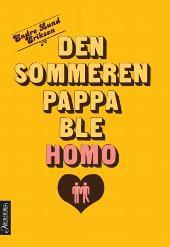 Ratings as of July 5th 2016: 74
This is probably the most hysterical book I've ever read (or listened to, as I listened to the audio book), it's a shame it hasn't been translated into English. I laughed out loud several times and I still laugh when I remember certain quotes.
---
Have you read any of these? What's your favorite underrated book? 
Also, how's your summer going? I just got back from a short vacation to Oslo and Kragerø (Norway). I managed to get some sun before I got back up north to shitty weather. Ugh. 
Follow me on Twitter | Goodreads | Bloglovin' | Instagram |