Hey guys, how's your summer going? Next week I'm going on a brief vacation, hopefully the weather is better there than here. I swear the arctic isn't the place to be when you love summer. Anyway, let's do a book tag! Thanks to Jenna @ Fictional Neverland for tagging me, I love this tag. 
Without further ado… 
A BOOK STARRING A LESBIAN CHARACTER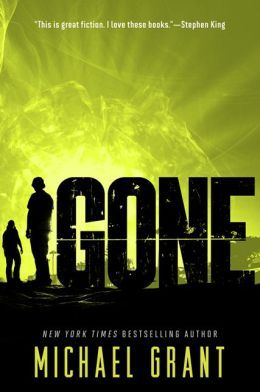 I have plenty of books with wlw main characters on my tbr but I haven't gotten around to very many of them yet. I have to pick from a larger cast, so I'll go with the Gone series by Michael Grant where the character Dekka is a lesbian (or at least interested in girls, I don't remember if her orientation was specified), as well as African American. This series is a guilty pleasure of mine. It gets ridiculous at times, but I ate it all up. 
A BOOK WITH A MUSLIM PROTAGONIST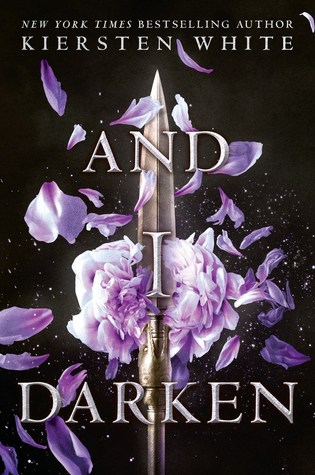 I can't think of any books I've finished that has a Muslim protagonist, but I'm reading And I Darken right now and that applies. Mehmed is a Muslim, and if I know my history right then Radu eventually converts to Islam too. Nice coincidence right in time for this tag. 
A BOOK SET IN LATIN AMERICA
I've read a couple books by Jamaica Kincaid, like Annie John. It takes place in Antigua in the Caribbean. As far as I know the Caribbean counts as Latin America. 
A BOOK ABOUT A PERSON WITH A DISABILITY
A Game of Thrones  by George R.R. Martin (thinking of Bran especially). Well, it's definitely not "about" a person with disability, but since he has his own POV chapters I figured why not. I picked it because I'm excited for the season finale tomorrow and I really need to finish book 3 (I started it last summer, goddamn).
A SCIENCE-FICTION OR FANTASY BOOK WITH A POC PROTAGONIST
Saga by Brian K. Vaughan and Fiona Staples. I wanted to pick a different book for this, two different books actually, but because a mere mention of these characters would be spoilers I couldn't really do that. So instead I'm going with this graphic novel series , it's a diverse series in a lot of ways. Also can we talk about how beautiful the cover of volume 3 is, I love the composition and the colors and everything is just gorgeous. 
A BOOK WRITTEN BY AN INDIGENOUS OR NATIVE AUTHOR
The Round House by Louise Erdrich. As far as I know, this is the only book I've read that matches this description. The book itself is a YA coming of age story about a family living on a reservation and the trauma the protagonist's mom goes through. 
A BOOK SET IN SOUTH ASIA
I've read quite a few books set in India, not a lot of other places I don't think. My favorite of the ones I've read is Life of Pi by Yann Martel. This book is a gem and I love everything about it, I inhaled it in pretty much one sitting. I feel like I should mention the runner up too, which is The God of Small Things by Arundhati Roy. 
A BOOK WITH A BIRACIAL PROTAGONIST
Eleanor & Park by Rainbow Rowel. Park is half-Korean and half-white. I know a lot of people tend to either love or hate this book, I'm definitely in the love camp. It's cute and dysfunctional and overall an interesting story. I still desperately want a "ten years later" sequel. 
A Book Starring a Transgender Character or Transgender Issues
Beauty Queens by Libba Bray. This book is a wonderful piece of satirical social commentary about a group of pageant queens stranded on an island. Petra is a former famous boyband singer turned beauty queen and she's amazing. A must-read for every dystopia loving and feminist bookworm. 
---
I tag:
As always, only do the tag if you feel like it 🙂 
---
Which of these have you read, if any? I'd love to read more books, especially YA, set somewhere other than in the US and the UK. If you know any you think I might like then I'd love some recs 😀 Also any good books with wlw main characters are welcome. 
Thanks for reading!
Follow me on Twitter | Goodreads | Bloglovin' | Instagram |