It's Thursday and time for another Book Traveling Thursday. This weekly meme was created by Cátia @ The Girl Who Read Too Much and Danielle @ Danielle's Book Blog. Visit their Goodreads group to learn more about Book Traveling Thursday 🙂
The rules are to share covers related to the weekly theme where you include the original cover, the cover from your country, your favorite, and your least favorite. I've decided to go for a top 3 and bottom 3 arrangement, because that's more fun and I get to showcase more covers. 
---
This week's theme is "a book you want to read this summer." I'm planning on finally getting to I'll Give You the Sun by Jandy Nelson. I don't know if the book itself is summery, but the title and cover is so it fits. 
ORIGINAL COVER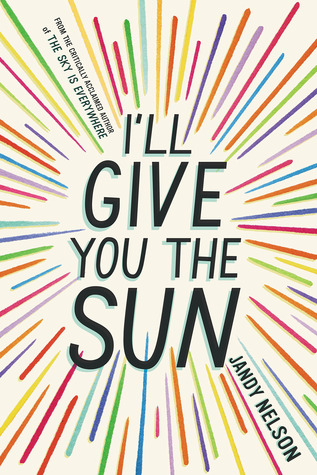 Simple and colorful, I love it. 
COVER(S) FROM NORWAY
Pretty much the same one. 
TOP 3 COVERS
Like I said I love the original, but I probably love the Portuguese one even more, at least the watercolor raindrops. I wish the text filled out the blank space more though. The UK cover is the one I have and it looks quite nice. 
BOTTOM 3 COVERS
I really don't like the Polish one, close-ups of people on covers rarely work for me and this one has way to much text as well. The Russian one actually isn't that bad (shocker!), I just wish it could've had a solid background instead of a photograph. The Serbian cover isn't horrible either, but I had an extra spot and I had to pick the one I liked the least. 
---
Which cover's your favorite? And what are you reading this summer?
Follow me on Twitter | Goodreads | Bloglovin' | Instagram | 
Globe vector by Freepik
Book vector by Freepik