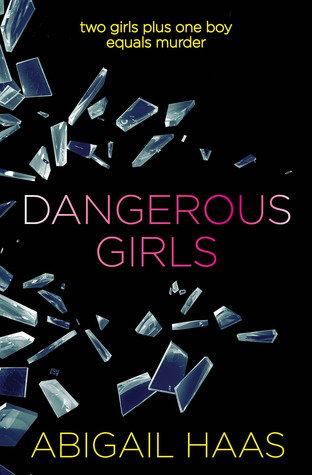 Dangerous Girls by Abigail Haas
First published by Simon Pulse in July 2013
Pages: 388
Tags: Young Adult, Contemporary, Crime, Thriller
Buy: Amazon | Book Depository | B&N 
Rating: 
Elise is dead.
And someone must pay.

Anna, her boyfriend Tate, best friend Elise and a group of close friends set off on a debaucherous Spring Break trip to Aruba. But paradise soon turns into a living nightmare when Elise is brutally murdered.


Soon Anna finds herself trapped in a foreign country and fighting for her freedom. As she awaits the judge's decree, it becomes clear that everyone is questioning her innocence. To the rest of the world, Anna isn't just guilty, but dangerous. As the court case unfolds the truth is about to come out, and it's more shocking than you could ever imagine…

"Do you love me?"
"You know I do."
"How much?"
"Miles and Miles."
WHODUNIT???
This is that kind of book. And it's so good and so deliciously twisted. The trial seems real, the characters believable, and it will keep you turning pages until you find out if Anna will be freed and who actually killed Elise. 
As the synopsis says, this book is about a group of American teens on spring break in Aruba. They party, flirt, and have fun until they find one of their friends, Elise, brutally murdered in her room. The book starts with the 911 call (or whatever number they call in Aruba) and then we're off. They're all taken into questioning, but Elise's best friend Anna soon realizes she's the main suspect, for reasons she can't fathom. It switches between the "then" and "now", between flashbacks of both back home and the group's vacation in Aruba, and Anna's murder trial. The book also has phone call transcripts, newspaper clippings, interviews, etc, to make the trial and media circus around it become more alive.
"Wouldn't we all look guilty, if someone searched hard enough?"
I felt a lot of emotions while reading Dangerous Girls. Certain parts of the trial made me so angry, and it was supposed to. The way Dekker ruthlessly came for Anna, desperate to paint her as guilty and ignoring all the other more likely suspects, infuriated me. Tate, her boyfriend, abandoning her made me angry too. I was breathing hard with fury several times. Other times I was really emotional, some moments hit hard, like some of the scenes with Anna and her dad during the trial. The whole thing was heartbreaking and frustrating. You'll go through the entire emotional spectrum while reading this. You just feel awful on Anna's behalf, she's imprisoned in a foreign country for an awful crime she didn't do. Sounds like a nightmare.
I don't know what else to say about this other than it's so good. I loved the complicated and intricate relationship Anna and Elise had. This is a book about deep, obsessive friendship, you guys. Sharing isn't their thing. Gal pals or "gal pals"? There was definitely something there.
And the ending. Ohhhh boy. I both did and didn't seen it coming, I'd thought it would be something similar but not exactly like that. That final scene was bone-chilling.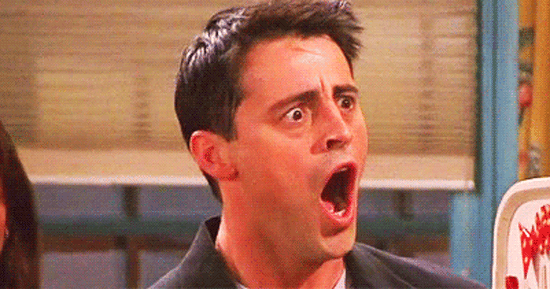 Why aren't more people reading this book? You're really missing something. If you enjoy psychological thrillers and otherwise twisted and complex books then go for it.
READ THIS BOOK.
Have you read Dangerous Girls? Did you love it? I should get my hands on Dangerous Boys soon too.