It's Thursday and time for another Book Traveling Thursday. This weekly meme was created by Cátia @ The Girl Who Read Too Much and Danielle @ Danielle's Book Blog. Visit their Goodreads group to learn more about Book Traveling Thursday 🙂
The rules are to share covers related to the weekly theme where you include the original cover, the cover from your country, your favorite, and your least favorite. I've decided to go for a top 3 and bottom 3 arrangement, because that's more fun and I get to showcase more covers. 
---
This week's theme is "It was International Women's Day!! Choose a book with a badass heroine."
She doesn't fight much, as far as I can remember, but she's a cyborg and that's pretty badass. And let's be honest, I just wanted to do this book because I wanted to see what covers there are. So I pick Cinder by Marissa Meyer. 
ORIGINAL COVER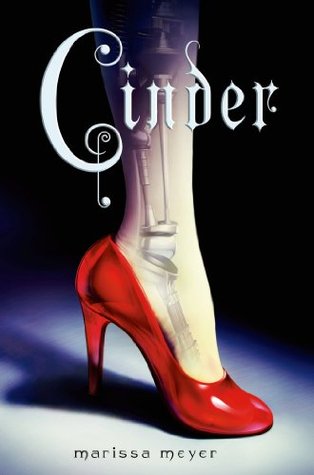 I don't think these look that good online, even if they're cool. In person though they look so great. I didn't love this book to be honest, but I want to own the entire series because it's pretty… 
COVER FROM NORWAY
N/A
TOP 3 FAVORITE COVERS
The German one is simply beautiful. It's very fairytale without being too juvenile and I love that the model is faceless and all the blues are gorgeous. The font is perfect, it's definitely my favorite font for this book. I just wish she wasn't blonde. 
The Korean cover is slightly more juvenile, but still very aesthetically pleasing. I like blue, alright? 
And the original one is just cool. Better in person, but still cool.
BOTTOM 3 COVERS
I'll forgive Germany for this one because the other one is my favorite. This is pretty too, but looks a lot like a classic. I'm not feeling it for this book. I know a lot of old fairytales have covers like this but just hmm. Depends how it looks in real life. 
The Spanish one just isn't all that pleasing to me. I like the doll they chose as a model but I don't like the placement or any of the fonts and colors. I don't like the big black empty space. 
The Italian cover. Well. Nice artwork? I mean, the art is good. It just doesn't have anything to do with this book at all. It's like they just searched "fantasy illustration" on deviantArt and picked the first one they found and slapped on text onto it. The font is nice.
So, what do you think of these covers? Which one's your favorite and least favorite? And most importantly, is this series worth continuing???

Follow me on Twitter | Goodreads | Bloglovin' | Instagram | 
Globe vector by Freepik
Book vector by Freepik