It's Thursday and time for another Book Traveling Thursday. This weekly meme was created by Cátia @ The Girl Who Read Too Much and Danielle @ Danielle's Book Blog. Visit their Goodreads group to learn more about Book Traveling Thursday 🙂
The rules are to share covers related to the weekly theme where you include the original cover, the cover from your country, your favorite, and your least favorite. I've decided to go for a top 3 and bottom 3 arrangement, because that's more fun and I get to showcase more covers. 
---
This week's theme is "Because some books have amazing villains, choose a book with a character you love to hate!"
I'm trying really hard not to pick Severus Snape, because I've done Harry Potter several time for this meme already. But Snape really is one of those people that are so horrible but you have to love them because they're such well written characters. So I wanted to pick Victor and Eli from Vicious by V.E. Schwab. They're both bad people, one more so than the other, but they're so fascinating to read from. I really do love Victor a lot. But Vicious only has two covers, so that makes for a boring post.
So then I'm going with Amy Elliot Dunne from Gone Girl by Gillian Flynn. I won't say anything about why in case you haven't read the book or watched the movie. Gone Girl is a great book though. 
ORIGINAL COVER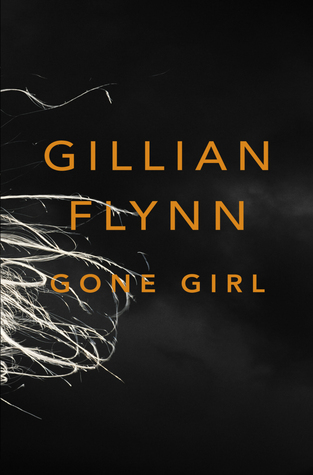 I'm pretty sure this is the original cover. I like it. Simple, easy, and a little mysterious.
COVER FROM NORWAY
There's not much to say about this. It's a cover, it works, it's okay. I like how the author's name is blended in with the trees. 
TOP 3 FAVORITE COVERS
Apparently I'm in a red and white mood today, because I really like both the Italian and the Icelandic one. The Italian is probably my favorite, I like the nailpolish blood. 
For some reason I'm really into the original cover in yellow. I don't know why, I just like yellow covers. 
BOTTOM 3 COVERS
The Lithuanian cover is just bad. I don't like the background, it makes the entire design look cheap. I'm also not a fan of the font used for the title. 
The French is just slightly boring. I mean it's fine, but eh. Something about it looks young, like a YA novel. 
The Macedonian one is kind of cool I gotta admit, but while Amy is pretty I think this is a bit over the top. It's very model/rockstar-like and I'm not feeling it when it comes to what the book is like. 
What do you think of these covers? Which one's your favorite and least favorite?

Follow me on Twitter | Goodreads | Bloglovin' | Instagram |