This weekly meme was was created by The Broke and the Bookish. This today's theme is a "Ten Book I Enjoyed Recently (last yearish) That Weren't My Typical Genre/Type of Book (or that was out of your comfort zone)". 
I'm going to modify it slightly to books I didn't think I'd be very into, for whatever reason, but that I ended up enjoying. If I don't think I'll enjoy a book then I'm often right, so I could only think of five that I felt like I wanted to put on the list. 
---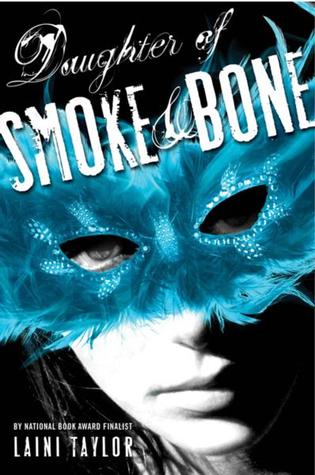 I didn't think I'd hate this book or anything, but I didn't really know anything about this before I started it other than it was about angels. I haven't read any other angel books but I've heard from reliable sources that a lot of angel books out there (like Fallen and Hush Hush) aren't very good. But ohhhhh boy this book is fantastic and the writing is just beautiful. [review]
"It is a condition of monsters that they do not perceive themselves as such. The dragon, you know, hunkered in the village devouring maidens, heard the townsfolk cry 'Monster!' and looked behind him."
---
After not really liking Fangirl [review] all that much, I was wary of Rowell. And since I don't really gravitate towards romance books I wasn't sure if I'd like this. But I loved it, I loved the character and I loved the angst. [review]
"Eleanor was right. She never looked nice. She looked like art, and art wasn't supposed to look nice; it was supposed to make you feel something."
.
.
.
---
It's paranormal romance. Something I don't really read. But the cover is freaky and so I read it and I'm still surprised at how much I loved it. It's slightly inta-lovey but at the same time gory and gruesome. I inhaled this book in one sitting, it was just so fun and fast-paced. It's one of those books that are just like candy. Plus it reminded me a lot of Supernatural. 
"I've seen most of what there is to be afraid of in this world, and to tell you the truth, the worst of them are the ones that make you afraid in the light."
.
.
---
This was a required read, and you know how they tend to go. But I loved this little book, the writing style is surprisingly modern for a book published in 1929 and I enjoyed the story. It's about two mixed-raced white-passing women and their relationship to each other and their communities. 
"The trouble with Clare was, not only that she wanted to have her cake and eat it too, but that she wanted to nibble at the cakes of other folk as well."
.
.
---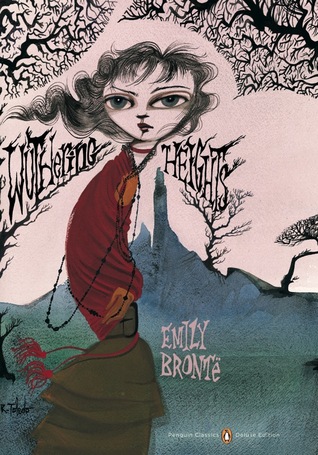 I didn't like Jane Austen and I hated Charlotte Brontë's Jane Eyre, so I didn't really think I'd like her sister either even though I knew that this book was different. But oh man, Emily, marry me. There's none of those timid and prim and proper characters, oh no. This is dark. This book is a mess, Catherine and Heathcliff are horrible and broken people and completely disintegrate without each other. I feel like they truly were soulmates, and by not being able to be together they got destroyed from the inside out. (Also isn't this cover awesome? It's not the one I own but I want it.)
"It would degrade me to marry Heathcliff now; so he shall never know how I love him: and that, not because he's handsome, Nelly, but because he's more myself than I am. Whatever our souls are made of, his and mine are the same"
---
So that's it for this week 🙂 
If you've read any of these books, how did you like them? What are some books you didn't think you'd be into but that you ended up enjoying?
Follow me on Twitter | Goodreads | Bloglovin' | Instagram |