It's Thursday and time for another Book Traveling Thursday. This weekly meme was created by Cátia @ The Girl Who Read Too Much and Danielle @ Danielle's Book Blog. Visit their Goodreads group to learn more about Book Traveling Thursday 🙂
The rules are to share covers related to the weekly theme where you include the original cover, the cover from your country, your favorite, and your least favorite.
---
This week's theme is "It's almost Valentine's Day! Choose your favorite couple."
Well, as everyone probably knows by now, my favorite book couple is Ron and Hermione. But I've done Harry Potter two or three times already, and I want to shake it up a little. So I'm choosing a couple from a book I just finished reading: Akiva and Madrigal from Daughter of Smoke and Bone. I loved their romance. Brought a smile on my face and a tear to my eye. 
ORIGINAL COVER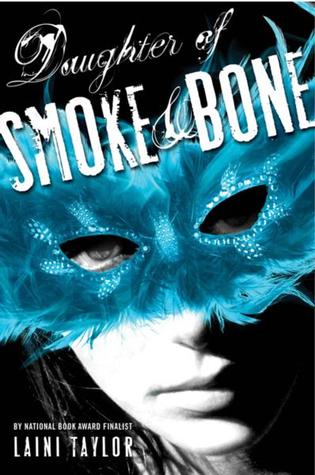 I actually don't like how it looks when you just see it online like this. It looks pretty amateur, especially with that font. But when I actually see the books in someone's youtube video then I think they look phenomenal. I want them all on my shelf, I love the spines. Unfortunately they only sell the UK editions here. 
COVER FROM NORWAY

It's pretty much the same. The thing I hate about this in Norwegian is the title, Mørk Engel. It translates to Dark Angel. I hate it, it's boring and cliché. I'm glad I don't read translations anymore. 
FAVORITE COVER(S)
Ahhh, look at these. Look at them. So aesthetically pleasing, I love looking at them. The colors are beautiful. The Chinese one look so haunting, which is exactly what this book is. 
LEAST FAVORITE COVER(S)
Ugh, now for the awful ones. The Italian one looks like one of those cheesy new adult covers that I can't stand, just with some badly photoshopped wings attached. Then the Czech cover has too much going on in a not-so-aesthetically-pleasing way. Once again, bad photoshop job. The French is just a disaster in every way possible. Who made this? Didn't they know how to make the model's hair blue so instead they just slapped a blue filter over everything and called it a day?
Do you agree with my choices? Which one's your favorite?

Follow me on Twitter | Goodreads | Bloglovin' | Instagram |