It's Thursday and time for another Book Traveling Thursday. This weekly meme was created by Cátia @ The Girl Who Read Too Much and Danielle @ Danielle's Book Blog. Visit their Goodreads group to learn more about Book Traveling Thursday 🙂
The rules are to share covers related to the weekly theme where you include the original cover, the cover from your country, your favorite, and your least favorite.
---
This week's theme is "a book that scared you", in true Halloween fashion. Not many books (if any) have really scared me since I was a child, so I'm going to go with a horror book that I think will have the most cover variety and that will also exist in Norwegian. That narrowed down the horror genre quite a lot for me, so I chose to go with the Swedish book Let the Right One In (2004) by John Ajvide Lindqvist. 
ORIGINAL COVER
This one's really creepy and I love it. The blood splatter could have been more realistic though and not so obviously a brush. 
COVERs FROM NORWAY
.
So here we have the original cover, a movie tie-in, and something really boring at the end there. I own the movie tie-in and I think it looks pretty good, it's a standard Scandinavian crime novel cover. 
Favorite COVERS
The first one is German and it's creepy, I like it! At the same time it's also really soothing to look at. The second one is Thai, and it looks both gorgeous and creepy. I think I prefer the covers that have Eli on the cover instead of Oskar, it just elevates the creepiness. 
I've also always rather liked this one. It's one of the English covers, published in 2009. I love the font and Eli looking creepy in the doorway. I also like it because it uses the actual title, and not Let Me In which comes from the movie title.
LEAST FAVORITE COVER
.
.
.
.
.
.
.
Spanish. Dutch. Romanian. The Swedish actor used on the Spanish cover is cute but that cover is just no. And the Dutch one, noooo no no no. This book can't have one of those "pretty goth girl with a ball gown" type of covers. Get it far away from me. The Romanian one is just ugly. 
edit: You know what, I just realized that the Spanish one actually has Oskar tapping his little morse code against Eli's shadow. I didn't notice the shadow earlier. That's cool, I don't dislike this cover anymore 😀 I still think it could have used some different coloring, but it's not as plain anymore. 
Bonus: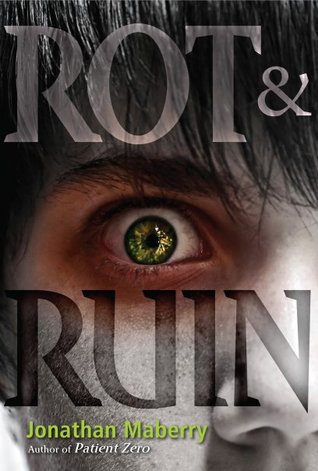 Wait, this is the Lithuanian cover, but doesn't it look suspiciously a lot like Rot and Ruin? It's the same image, it's just been mirrored, LOL. I do love this cover though, it's very unsettling. 
See you next Thursday with more goodies and more photoshop failures!