This weekly meme was was created by The Broke and the Bookish.
This week's theme is a freebie, so you can choose your own topic. I ended up with picking required reading, aka books I've had to read for class. 
A lot of the time I weren't a fan of the books on my syllabus, but there have been certain shining moments. 
Top tEN REQUIRED READS
Hands down the best book I've had to read for any class or lecture. I loved this one so much, I think I read it in one or two sittings, which is unheard of for pretty much anything on the syllabus. 
The movie adaptation is great too. 
You probably know what it's about already, but if you don't it's about an Indian boy that gets stranded on a small boat in the middle of the ocean with an injured zebra, an orangutan, a frantic hyena, and a gigantic Bengal tiger. 
.
This book is about a man that looses all his memories from the age of 12 and onward (I think it was 12) because of a brain tumor. Then he joins an experiment that deals with transferring memories between people. 
This books explores the importance of memory and personal history. It's really quite good, I liked it a lot. 
.
.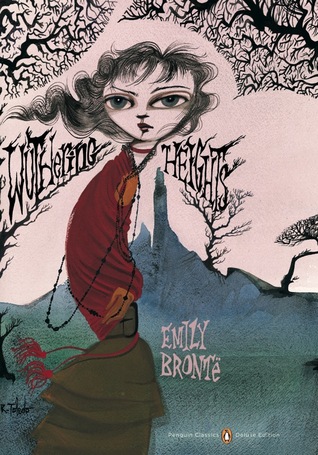 Wow, an older classic that I actually really like. That's pretty rare. 
"Wuthering Heights is a wild, passionate story of the intense and almost demonic love between Catherine Earnshaw and Heathcliff" – Goodreads. 
I just love the darkness of this book and these characters. They're twisted and messed up and their love is the same. I'm so weak for things like that. Give me this over Elizabeth and Mr. Darcy any day of the week. 
.
I read this for my Crime Fiction class. It's a crime novel from the criminal's point of view, and that is always super interesting. It's about Tom Ripley, a sociopath who becomes dangerously obsessed with his rich and handsome friend Dickie Greenleaf. Drama and crime ensues. 
There's a movie adaptation too, with Matt Damon and Jude Law. I recommend it not only for the story but because Jude Law looks so good in it. No shame. 
.
.
This I was actually able to get for like $0.99 on Amazon. It might still be that cheap, you should check it out if you're interested.
It's a short novel about two white-passing mixed race women in 1920s USA and their complicated friendship (that can be read as homoerotic). It deals with the issue of race and identity and lots of other interesting things. I really liked it. 
.
.
Another book by an Indian author. It's about the childhood experiences of a pair of twins, Rahel and Estha, and their dysfunctional family. It jumps between their childhood in 1969 and 1993 when they're grown up. 
You learn a lot about Indian history in this book and it's quite interesting. It's also about forbidden love, discrimination, class relations, and all that good stuff. 
I can't describe it very well because it's been a while since I read it. 
.
A fanfiction re-imagination of Daniel DeFoe's Robinson Crusoe where Susan Barton finds herself stranded on a deserted island with a man named Cruso and his tongueless slave Friday. 
It's an epistolary novel, consisting of Susan's attempts to make a book out of her experiences on the island and later off the island when she and Friday arrive in London together. 
.
.
.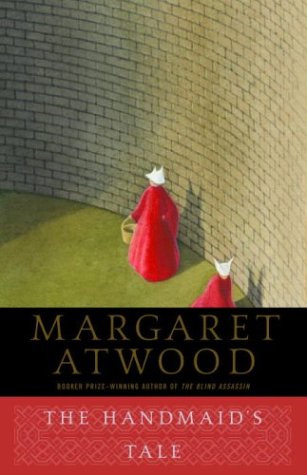 Creepy feminist dystopian, what more do you need? It's a modern classic set in the fictional Republic of Gilead in the US, fertile women have been turned into breeding machines ever since birth rates started plummeting. Offred is a Handmaid, i.e. she belongs to the aging Commander and must sleep with him once a month in the hopes of consuming a child. This is her story, told orally through audio tapes found after the fall of Gilead. 
I wrote my MA thesis on this book (as well as The Hunger Games) and there's a lot I could say about it but I'll limit myself. If you want to read an older dystopian novel with a female main character then here it is. 
.
Woo, a Sherlock Holmes story. I've only read this and two others, but I really like them, especially this one. 
Is it supernatural or not??? Mysterious. 
.
.
.
.
How do you even explain this one. Several short-stories come together in this book but what makes it so intriguing is that you're left with a WELL WHICH STORY IS THE REAL STORY feeling the more you read. You read one story, then it suddenly ends in the middle of things and another begins. In this new story, the last story you read is a fictional book, or maybe a movie. All the novellas are broken in half, and when you've read through all six of them, you get to the last part of each story. 
It's definitely not easy to read at times but still very very interesting. There's a movie adaptation too, but I don't know how much sense that will make if you haven't read the book. 
---
What's your favorite book or short-story that you've had to read for school or university? And have you read any of the books on my list? Let me know!