It's time for my second Book Traveling Thursday. This weekly meme was created by Cátia @ The Girl Who Read Too Much and Danielle @ Danielle's Book Blog. Visit their Goodreads group to learn more about Book Traveling Thursday 🙂
The rules are to share covers related to the weekly theme where you include the original cover, the cover from your country, your favorite, and your least favorite. 
This week's theme is a book that mostly occurs in a high school, as a way to indicate it's school time again. Not for me though, I'm done with all of that, whoo. The book I picked is Will Grayson, Will Grayson by John Green and David Levithan. It takes place in high school and they're even setting up a musical in this book.
ORIGINAL COVER & FAVORITE COVER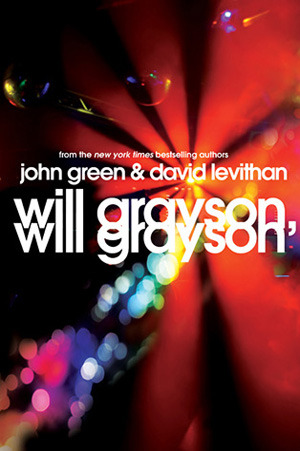 It's so bright and shiny in real life, I love it. It doesn't say much, if anything, about the book itself, but it's so beautiful and colorful. It definitely catches your eye in the store.  
COVER FROM NORWAY
Apparently there are two versions of this in Norwegian. I'm trusting the internet on this one since I don't read Norwegian translations. The second one is one I've seen more countries do and it's pretty nice. The other one works too, it's definitely not horrendous like a lot of those I saw on goodreads. 
LEAST FAVORITE COVER
Oh, god, which one to pick. There are so many awful covers that I don't even know what to do with myself. It ended up being a tie between the German (left) and the Portuguese cover (right). Why do people insist on making covers so bad it looks like some amateur just slapped some random pictures together in photoshop complete with awful fonts ;__; Why. They both look like Wattpad covers. No offence to Wattpad authors. 
Which one do you think is worse? I couldn't decide.