I've seen this tag around, like on sociallyawkwardbookworm and My Tiny Obsessions's blogs and I wanted to do it too so here we go. I haven't read that many books this year, I only really started reading a lot again when I finished my MA thesis at the end of May. But I've got enough to finish this list, I think. 
Best book you've read so far in 2015
.
.
Vicious! A thrilling book about superheroes and supervillains. Read it in one sitting and I can't recommend it enough. Read my gushing review here. 
.
.
Best sequel you've read so far in 2015
.
.
I've only read one sequel this year and that is A Clash of Kings (A Song of Ice and Fire #2). I've seen all of the tv show and I wish I could read these books faster but they take me a while even though I love them. I only read a couple chapters here and there in between other books. 
.
New release you haven't read yet, but want to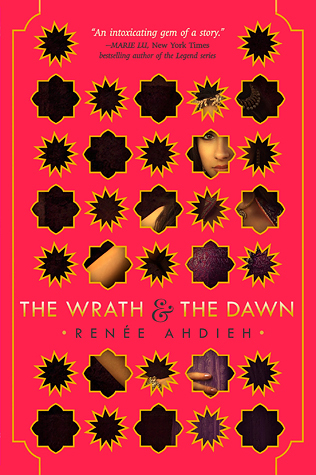 .
The Wrath & the Dawn. I've heard mostly only good things about this book. As far as I know it's a retelling of sorts of A Thousand and One Nights, or at least inspired by it. I don't know when I'll get to it, but I definitely want to eventually. I'm not in a hurry. 
.
.
Most anticipated release for the second half of the year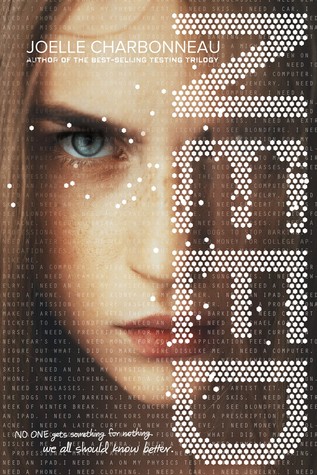 I said in another post that I don't really pay that much attention to new releases. I've heard of some books because people hype them up, but I haven't seen any I'm dying to read yet. I did stumble across one on Netgalley that I thought seemed to be up my alley though, and that was Need. Unfortunately my blog is too new to request it but I might buy it when it comes out if I'm still interested by then. The expected publication date is November 3rd 2015. 
.
.
.
Biggest disappointment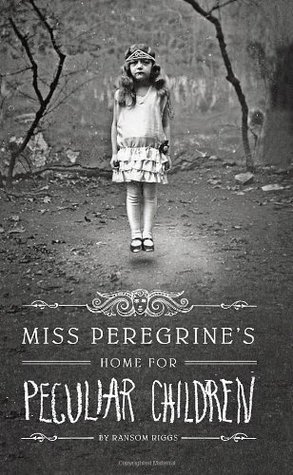 .
Miss Peregrine's Home For Peculiar Children. I love scary books. I wanted this to be scary. Look at that cover, look at those creepy pictures inside, it looks like it's supposed to be scary but it wasn't at all. The pictures aren't even seamlessly woven in. It's more like your regular YA sci-fi fantasy novel than anything horror related. It was quite boring most of the time. I might write a proper review on this book soon to really vent.

.
Biggest surprise
Anna Dressed In Blood. I've had this book in my bookshelf since I bought it in 2012 and I picked it up and finally decided to just read it. Now, this wasn't really scary either, but I loved it. Unlike Miss Peregrine's, Anna doesn't lie about what it is, it says outright that it's a paranormal romance. It might be a bit insta-lovey, but something about it just kept me hooked and kept me reading it obsessively in one single sitting. It's well-paced and gripping. Great book, I gave it 5 stars.

.
Favorite new author (debut or new to you)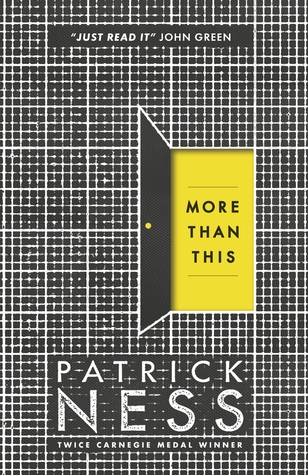 .
Patrick Ness! Not a new author, but I hadn't read anything from him until I read The Knife of Never Letting Go (read my review here) this year. After that I read A Monster Calls and More Than This. I loved them all, but especially the latter.

.
.
Newest Fictional crush
I wouldn't say I have a new fictional crush, but I have a new favorite character below. 
Newest favorite character
.
Victor Vale from Vicious. Who doesn't love an anti-hero and an all around complex and imperfectly perfect character? Read my review of Vicious here.

.
.
Book that made you cry
.
I didn't cry but a certain part of The Knife of Never Letting Go made me sadder than A Monster Calls did (a lot of people cry reading A Monster Calls). If you've read this book I'm sure you know what part I'm talking about. Whyyyyy. 
.
.
Book that made you happy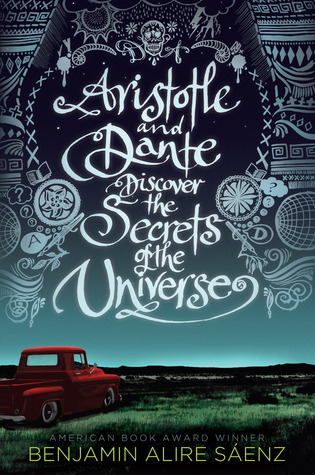 .
Aristotle and Dante Discover the Secrets of the Universe. The title and the cover alone makes me happy. Books that focus on miniorities make me happy (gay Mexican boys in this case). This book is really sweet and a very quick read, perfect for summer. 

.
.
Favorite book to film adaptation you saw this year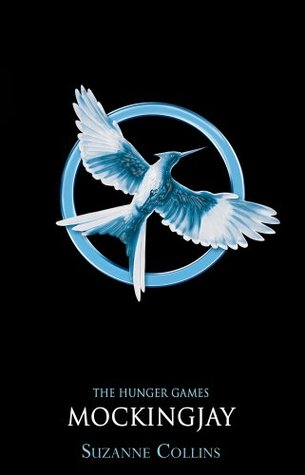 .
Hmm, I can't think of anything except Mockingjay Part 1. I saw this a bit late because I was too late to see it at the cinema and then I got too busy with my MA thesis to watch it. It was the first movie I watched after I turned it in though and I loved it. I can't wait for the final movie. 
.
.
Favorite review you've written this year
.
I haven't written that many yet and I haven't really reflected over many of them yet either. I might say the one I wrote on Mad About the Hatter because I felt like I made some good points in that one, and I like getting to be a little critical. Of course I love to gush about books too but you might know what I mean. 
.
Most beautiful book you've bought so far this year (or received)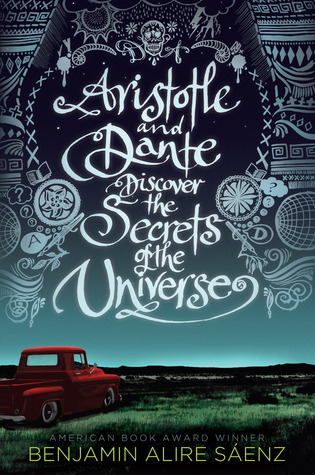 .
.
Once again I'm picking Ari & Dante. Read me gushing about this cover here.
.
.
What books do you need to read by the end of the year?
.

Hmm. I don't know if I have any that I really really must read this year, but I'm hoping to read Ready Player One and Eleanor & Park before the end of the year.
.
.
———————
Have you read any of these books? Agree or disagree with me? Let me know 😀
If you decidde do this tag please leave me a link so I can check it out 😀 I tag everyone who wants to do it.