It's officially Thursday where I am so don't you wag finger at me for being "early", it is no longer Wednesday 😀
This weekly meme was created by Cátia @ The Girl Who Read Too Much and Danielle @ Danielle's Book Blog. Visit their Goodreads group to learn more about Book Traveling Thursday 🙂
The rules are to share covers related to the weekly theme where you include the original cover, the cover from your country, your favorite, and your least favorite. Because I'm so weak for good covers I'm all about this meme.
This week's theme is Oh no! Summer is almost over! Choose one of your favorite summer reads. According to what I've seen is the most common definition of a "summer read" I don't read too many summer books. They're often light, fluffy, and often romance-y books. But this summer I actually read one that I think qualifies, and that is Aristotle and Dante Discover the Secrets of the Universe. Wonderful title. Wonderful cover. Wonderful book. It takes place during the summer and it gives you the warm fuzzy feelings that I think fits a "summer read". Unfortunately this book doesn't seem to be out in that many different versions yet but there are some. 
ORIGINAL COVER & FAVORITE COVER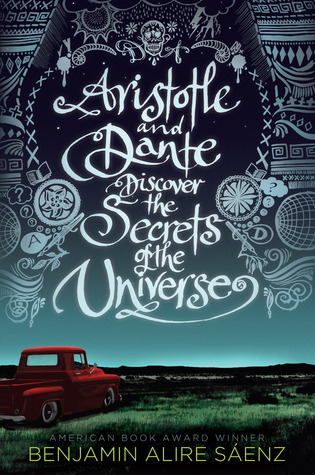 Too beautiful. I could look at it all day. It's too bad I could only get my hands on the paperback, because that one's got four of those annoying fake stickers on it (why oh why would you). It's still beautiful though. 
COVER FROM NORWAY
As far as I can tell it hasn't been translated into Norwegian (yet?). It has been translated into Swedish though, is that close enough? Probably not, but I'll include it anyway to make up for the fact that this post has such few covers in it. I can read Swedish no problem so maybe it counts a little. Anyway, this one is alright but I'm not a big fan. I wouldn't pick it up in a bookstore. (The title translates to "Life's Unfathomable Mysteries" which isn't as fancy as the original title either)
LEAST FAVORITE COVER
What is this supposed to be and why does it look like a third grade math textbook???? I'm horrified that such a good original cover can be replaced by whatever this is. Shame on you, Italy. Who's in charge, I want a name. 
Are you as appalled as I am by the last one? Let me know. *shudder*